Our Mission
To enhance education by promoting academic excellence, championing innovation, and providing sustained financial support to public schools within the East Baton Rouge Parish School System.
NEWS

BR STEM Network Design Studio II: Sustainability by Design
A half-day process to initiate and further enhance the network strategy.
Thursday, January 25, 2018
8:00 a.m. - 12:00 p.m.
Louisiana Tech Park
7117 Florida Boulevard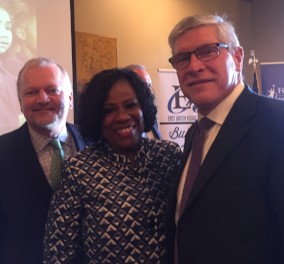 Student success is ultimately measured by how well students are prepared for life after high school. At this month's Lunch with the Supe, East Baton Rouge Parish Schools Superintendent, Warren Drake will be joined by LSU President, F. King Alexander. The two will share their vision and commitment to all students to prepare and inspire them for success in college and the workforce.
Each of us has an important role to play in student success. When you become engaged as a volunteer, you are joining others who are committed to great schools for all students. Learn more about the many opportunities where you can help.

Student success is our goal. Your financial support is vital to provide learning opportunities for students and support for educators. We are grateful for the thoughtful and generous support of donors like you, who want to connect students to future success!
---
TWITTER