MARCH 7, 2017
Lunch With the Supe
SOLD OUT
ALL SEATS ARE SOLD. WE HOPE YOU WILL JOIN US IN MAY.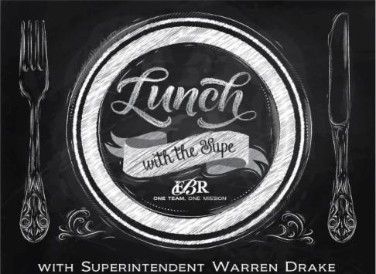 Registration is open for Lunch with the Supe. The event will be held on Tuesday, March 21 from 11:30 am - 1:00 pm at Juban's Restaurant, 3739 Perkins Road. This intimate luncheon provides an opportunity to hear directly from Superintendent Warren Drake about the most pressing issues of East Baton Rouge Parish School System.
This month Superintendent Drake will outline his comprehensive plan for academic innovation and organizational efficiency. Topics being considered include streamlining facilities for better delivery of services reconfigurations of several of the system's schools.
Registration is required. $30 per person. Reservations online at https://app.etapestry.com/onlineforms/Foundationfo…