Lorie Gaubert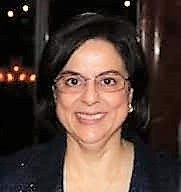 Background: 
"I teach 8th grade traditional science and 6th,7th, & 8th-grade magnet and traditional robotics. I have been teaching for over 30 years, but (I) still feel that there is so much more for me to learn."
Project Name: Cougar Engravings A Fabrication Lab
Briefly explain your philosophy on why STEM skills are important for today's students:
"STEM is a way of thinking.  If students are taught to think through and deconstruct problems and analyze a situation, they will then be able to apply these skills to all aspects of their lives."
What strategies do you hope to gain from this year?: 
"I hope that I can learn about new techniques and strategies that I can use with my students and be able to offer help to teachers in implementing STEM into their curriculum."
Download their presentation here
The STEM Fellows is a project of the Foundation for East Baton Rouge School System made possible by a generous grant from Capital One. The purpose of the initiative is to establish and support a cadre of "STEM Teaching Fellows" who, armed with content knowledge, innovative teaching strategies, and an entrepreneurial spirit, can support their colleagues and transform EBRPSS schools into institutions of innovative STEM teaching and learning. In 2019, thirteen educators in East Baton Rouge Parish Public School System were named STEM Teaching Fellows.