Tyler Colson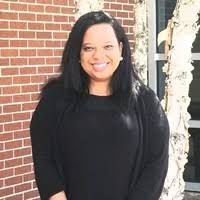 Background: 
Tyler Coulson is a teacher at Park Forest Middle School. She teaches computer science, coding, and robotics.  
Project Name: Park Forest Middle Magnet Tech Team
Download their presentation here
The STEM Fellows is a project of the Foundation for East Baton Rouge School System made possible by a generous grant from Capital One. The purpose of the initiative is to establish and support a cadre of "STEM Teaching Fellows" who, armed with content knowledge, innovative teaching strategies, and an entrepreneurial spirit, can support their colleagues and transform EBRPSS schools into institutions of innovative STEM teaching and learning. In 2019, thirteen educators in East Baton Rouge Parish Public School System were named STEM Teaching Fellows.