How to Find a Cause You Care About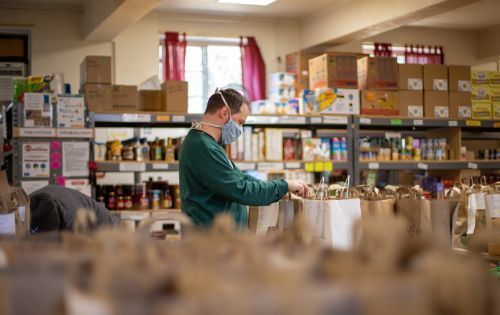 Doing good in the world is in your nature. That's why you're here reading this, after all! Sometimes the most difficult part is getting started. There are questions upon questions that come to mind. Is the organization legitimate? Will I get along with other volunteers? Is the nonprofit using my fundraising dollars in the way I expected? 
Have no fear—there are simple methods of finding a cause and organization you care about while answering all of those questions and more. Check out these ways to be matched with your dream cause and put your good deeds into action. Get out there and explore, because there's a world of good deeds just waiting to be done. 
Consider Your Hobbies and Interests
Start by identifying what lights your inner fire. What makes you passionate? This could be something you've always known or a brand new cause you're hearing about for the first time. There could be a personal reason that you want to help an organization, maybe because you've experienced the cause they support. Or, maybe you've always had a soft spot for the cause, such as being an animal lover and wanting to volunteer at an animal shelter. Take a moment to write down all of the causes and interests you have, and then try to pair them to organizations out there working toward the same cause. 
Try "Speed Dating"
We're living in a world where you can virtually connect with friends, family and even strangers! Why not try "speed dating" but with a twist? Take the time to contact organizations you're interested in. Pick up the phone and call to ask questions you may still be wondering after checking them out online. Consider questions like:
Can I have a copy of your most recent annual report?
What would I be helping with as a volunteer?
If I were to donate, can I ensure my specific donation goes toward a part of the organization I'm passionate about?
What are the goals of this organization over the next year and five years?
How can a volunteer like myself most help your organization?
Volunteer at Multiple Organizations
After doing your research, make a list of your favorites. Remember that you don't need to commit to a single organization off the bat, let alone ever! You can have multiple organizations and causes that are near and dear to your heart. Good things take time, and you'll need to see what works best for you before moving forward.
Get Coffee with a Board Member or Volunteer
While a small cup of coffee may only get you through the afternoon, the act of grabbing coffee with a board member or volunteer can go much further. Once you have organizations narrowed down, ask a member of the nonprofit if you can grab a cup of coffee or dinner with a current supporter. Use the time to ask all of the questions you've been thinking about that haven't been answered thus far. 
Understand Where Your Money Goes
Whether you're volunteering your time or giving your own hard-earned dollars, it's important to know that the organization you're supporting is doing what they set out to do. Organizations are required to file a Form 990 with the Internal Service Revenue (IRS) which will help you understand how the organization is allocating their funds.
You don't have to choose just one cause or organization to support. You can provide support for various causes and various organizations. Take the time to figure out what feels right for you and your own goals for doing good in the world. Get out there and get to exploring!