How Doing Good Can Get Us Through Hard Times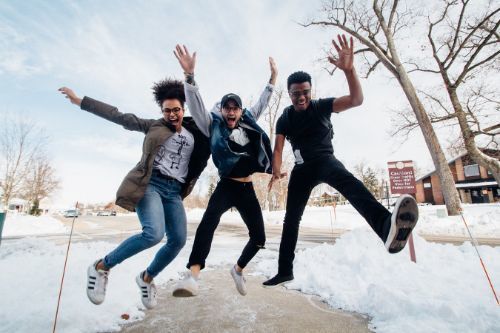 With a pandemic waging hardship across the world for more than a year now, every person has experienced challenges, sadness and a multitude of emotions as a result. It can be difficult to find the good with so much turmoil and uncertainty surrounding everyday life. Yet in order to get through the hard times, a surprising tactic may be the ticket to finding relief: helping others.
Studies have shown that when we give a part of ourselves, we receive so much more in return. Helping others can provide a new sense of purpose that may have been dwindling as a result of the new way of life we've endured in 2020. So in order to breathe new life into 2021 and beyond, it's time to look outside ourselves and focus on others. 
It's Science
Researchers at Harvard have stated that having a purpose can lead to a longer life. Given the connections to happiness and an altruistic lifestyle, these findings aren't surprising. 
That's not the only research that's been done linking our happiness to supporting others. Dr. Laurie Santos is a professor at Yale University who teaches one of the most popular courses of all time. Her course on the science of well-being and happiness garnered thousands of students interested in taking the class from around the world. 
One of those top insights to lead a happier life involves being kind to others, especially during the events of 2020 and now 2021. 
"Research shows that we get happiness from doing nice things for other people," Dr. Santos said. "The people who self-report being happiest are focused on those in need—they donate more of their time and money to charity and engage in random acts of kindness." via Newsweek
How to Get Involved
Volunteering with a local organization is a great way to take the first step in your journey to do good. Many organizations have pivoted their operations to offer virtual volunteering opportunities or socially distanced offerings. Start by identifying a cause that you're passionate about and then reach out to see how you can get involved. 
Encourage random acts of kindness among your friends. Hold a competition and hold each other accountable. Start a fundraiser for an organization in your community and ask others to match your donations. The possibilities are endless with doing good and giving back. 
Focusing on others during these difficult times is a way to take your mind off of anxieties and stresses going on in your everyday life, all while providing a positive outcome for somebody else. That's a win-win for everybody involved. 
Don't forget, it's science! Study after study shows that your sense or purpose and fulfillment, along with happiness, directly contributes to boosting your own happiness.