4 Last-Minute Gift Ideas that Give Back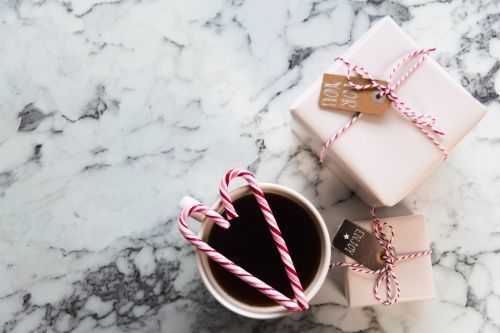 They say it's the thought that counts when it comes to gift giving. If you haven't done your holiday shopping just yet, have no fear—there's still time. Just because we're coming down to the wire this holiday season doesn't mean you have to give a gift without meaning. We've got you covered. While everybody enjoys a good candle, let's just say that these new gift ideas CAN hold a flame to last year's regift. Check out these four ideas for last-minute gifts that also give back.
 
1. Shop Local
Small businesses need our support now more than ever. COVID-19 has changed so much about our everyday lives, including buying tendencies and trends. Pre-pandemic, many of us window-shopped at small boutiques and businesses. However, as the pandemic has carried on, many have taken to online shopping because of the contactless options to shop.
If you aren't comfortable venturing out in public, there are still ways to support local and small businesses. Many small shops also have online buying options, or would allow you to purchase a gift card over the phone.
 
2. Give a Donation in Honor of Your Loved One
Giving a donation is a surefire way to make a difference in our world today. But did you know that you could also honor your loved one in the process? Consider making a donation on behalf of your gift recipient. Start by choosing an organization that you know they would love and support. Not only does your gift go to a great cause, but you also get to honor your friend or loved one by making the donation in their name.
 
3. Give the Gift of Time
While material gifts seem to be the norm during the holiday season, memories are created with time spent together. Give the gift of quality time by thoughtfully planning a day for your gift recipient. This could be anything from doing their favorite activities to volunteering together, or whatever you can come up with to stay occupied and strengthen connections. 
The best part about giving an experience is that it can be low cost and memorable.If your plans can't be enjoyed safely right away, simply write out your plan in a card and ask your recipient to redeem the gift as soon as it's safe to gather. Plus, this will give your loved one something to look forward to. 
4. Order from Do-Good Companies
While businesses used to be all about profit, many companies are now finding it just as important to make an impact in their communities and the world through purpose. For example, some businesses will donate a product to a cause for every product they sell. Consider doing a quick search for those for-profit companies who are Benefit Corporations or Certified B Corporations that also place an emphasis on giving back. 
While you could give more "stuff" this holiday season, consider giving a gift that will leave a lasting impression for all the right reasons. Remember that what you do today could have a positive impact on your community and even the world. Giving back and spreading the love this holiday season is sure to make your friends, family and loved ones smile.