Fun Ways to Give Back This Fall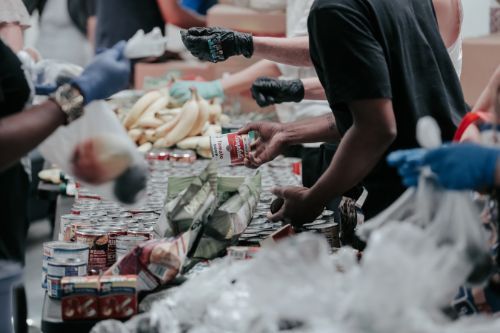 They say time flies when you're quarantining at home. That is the saying, right? It's hard to believe that the official start to fall is September 22. With changing seasons comes more than just pumpkin-spice-flavored everything and crunchy fall leaves. The new season also brings forward new opportunities to do good out in the world. And who says giving back can't be fun? Check out these five ways to have fun and give back as we make the transition to cooler weather and fall. 
1. Donate to a Food Bank
The pandemic may force many to forgo trick-or-treating this year. While that may be a disappointment for many, you can turn it into a positive. Use this as an opportunity to redirect your halloween activities. Instead of focusing on the sugary candy of the holiday (definitely get that too!), you could get a jumpstart on donating to a local food bank. While food bank donations are typically popular during the holidays, there is still a great need for food donations across the country happening right now. 
2. Pick Up In Your Local Community
Picking up trash or sprucing up your community is a great way to stretch your legs, get fresh air and social distance for a cause. Throw on a pair of gloves, grab a trash bag and head out to public places where you know you can keep a distance from others. You could also check with a neighborhood association or organization to see if there are opportunities to revive the community with tasks like painting or making simple repairs. As an added bonus, you'll get to enjoy the cool fall air! 
3. Undergo Fall Cleaning
Fall cleaning is the NEW spring cleaning. Consider using this changing season as an opportunity to go through your belongings to find things to donate. It's vital for many organizations that they receive clothing donations this time of year as the weather turns cooler. See if you have any winter wardrobe staples to donate like hats, mittens, gloves and coats. But don't stop there! You can also go through household essentials and belongings like kitchen items, blankets and more. 
4. Get Your Craft On
Fall may be a spooky season, but there's no reason to be afraid of getting crafty. You could take your newfound time at home and try sewing masks for people in need. Or, try your hand at making halloween costumes for children who might otherwise go without. These are just a few ideas of crafty ways to give back. The sky's the limit. Don't be afraid to get, well… crafty with your craftiness. 
5. Host a Virtual Fundraiser
While in-person fundraisers have come to a halt, you can still do your part this fall by hosting a virtual fundraiser for an organization of your choosing. Many people have taken to asking for donations for birthdays in lieu of gifts. 
If you don't have a birthday coming up, there's no need to wait. Check out the website of your favorite organization to see how you can partner to raise money virtually. This could be as simple as using your social media channels to link back to the organization's website and sharing the reason you care deeply for its cause. 
So next time you're sipping that pumpkin spice latte, consider the fun fall activities that you could be doing to give back. The most important thing is to get creative and get out there. Sometimes the smallest activities can make a huge difference, so don't wait!