How to Donate Without Leaving Your House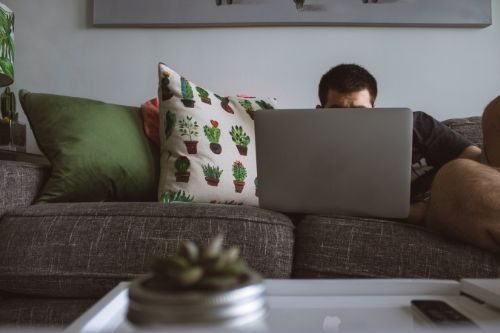 The pandemic has kept many of us in our homes for quite some time, but that doesn't mean you have to give up on giving back. You can still help your favorite organizations, many of which could really use it right now—2020 has not been kind to the nonprofit industry. Check out these easy ways to donate while still chilling in your pajamas. 
Donate online.
This one may seem basic, but it's effective and easy. Almost all nonprofit organizations now have an online donation option. Most use a platform to track and manage the donations they receive, so you can be sure that your money and information is being handled securely and safely. If, by chance, the organization doesn't have this option on their website, mail them a check; most still accept gifts the old-school way.
Start a fundraising page. 
Some nonprofits will allow you to create a profile and fundraiser, then invite your friends and family to follow your page. You're able to donate online, as well as include others in the process. Share your story about why you love the organization and how their gifts would help those in need You're also able to share your profile on social media or via email to reach a wider audience. Most importantly, you have the chance to help a great cause without leaving the comfort of your own home.
Clean house.
We all have a lot of extra stuff we could probably do without or that doesn't "spark joy," according to Marie Kondo.  Why not clean house a bit while giving back? Your "trash" could be someone else's treasure. Go through any gently used clothing, home supplies or toys your family doesn't need and pack them up to give to a local shelter or cause. Many places offer drop-offs, or you can call the organization to see if they offer pick-up services. 
Become an organ donor.
This one is quick and easy. Check out the U.S. Department of Health and Human Services online organ donation page to register and become an organ donor in your state. Then next time you're at the DMV (hopefully the line is short), ask them to put the registration stamp on your license. The little red heart with a "Y" inside is what this mark looks like. You get to help others without stepping away from your Netflix marathon. 
Donate for the future.
Did you know that you can include nonprofit organizations as beneficiaries in your will? Planning ahead like that helps nonprofits plan for the future.Have a conversation with your loved ones about your plans to give back when you're gone or talk to a lawyer about drafting a document. When your will gives back to a cause, you can impact the world even after you've passed on. 
When it comes to giving back, there are many ways for you to help out your local nonprofits without having to leave your home. You can even come up with your own way to give back; get creative. Even with a busy schedule, you can make an impact on the world and know that your contributions helped make someone's life better.