Donating to Charity Without Breaking the Bank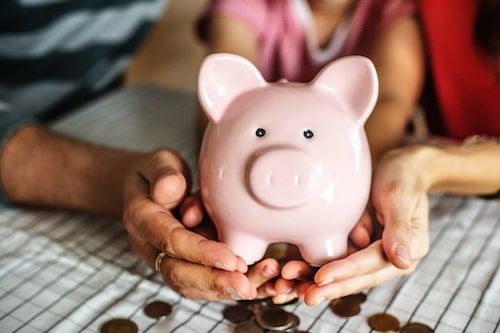 If you live an altruistic lifestyle, chances are you already know the impact that donating to local nonprofit organizations has on your community. These charities make a genuine difference in the lives of others near you, and giving to them supports their efforts. 
However, if you're low on cash, financial donations might not be possible during this stage in life. You want to make a difference, but aren't sure where to start without money. Fortunately, we have ideas to help you donate to charity without breaking the bank. 
Volunteer for a job search.
Of course, one way to give without donating money is by volunteering your time. While many people think of volunteering at a food bank or homeless shelter (and these programs definitely matter), have you ever considered volunteering with a job search center? You can work one-on-one with people looking for jobs in your community. Help craft resumes, practice interviews and apply. Through serving, you can set someone up for success for years to come.
Teach valuable skills.
See what valuable skills you have on hand that you can teach others. For instance, if you're currently reading this article on a computer, chances are you have more computer skills than many people. Use your time to serve others by donating your talents and skills. Teach computer skills, any household abilities you know like cooking, plumbing or repair work, or any artistic talents, such as writing. Individuals can then use these skills in their next job application.
Give gently-used items.
More than likely, you have something in your home right now that you don't use. You can give these unused or gently-used items to charities you care about, who will make sure they get to the right people. Donate any gently-used clothing, toys or items to clear out space in the house and brighten someone else's day. Just be sure these items are still in good condition; any dirty, broken or extremely outdated items probably aren't a great choice.
Fundraise with friends.
Just because you're low on money doesn't mean other people are. Get a group of friends or family together to help you raise funds for your favorite nonprofit organization. Put together a local collection, share about a cause on social media or participate in an organized walk or run. With a supportive network of caring people in the community, you can make a huge difference for a charity you love. 
Donate blood and organs.
Fortunately, everyone has something they can donate: their blood and organs. If you're eligible, check in your area for local blood drives and blood banks where you can donate. According to the Red Cross, one donation can save up to three lives. If you're not eligible to donate blood, consider becoming an organ donor. If your death occurs under suitable conditions, your body's organs could be passed on to save up to eight different people.
Host an event.
If needles aren't your thing, see what events you can host in the community to raise money for a cause you care about. For example, sell your old items at a charity garage sale. Or, offer treats and host a bake sale. Or, get a group of people together for a friendly car wash. With a little bit of effort and organization, you can create an incredible event that really has an impact on the lives of those around you.
If you want to give back but don't want to go broke, you can still get involved with a nonprofit organization you love. Keep these ideas in mind for ways to donate to charity without breaking the bank, and you can truly benefit your community.