4 Big Benefits of Supporting Small Businesses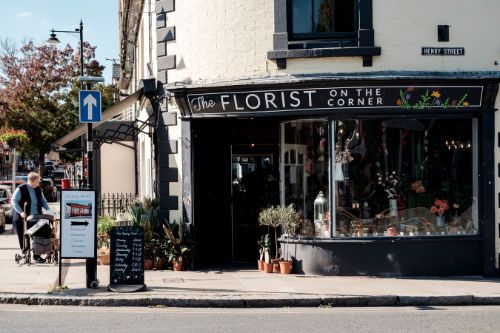 Local businesses bring an immense amount of value and character to our communities. Unlike larger companies, local businesses are often made up of people we actually know, who consistently strive to make an impact. We can buy local, eat local and go local in an effort to support those around us. 
If you try to live an altruistic life, you might already be involved with one or more of your favorite nonprofit organizations nearby. But did you know you can give back by supporting small businesses? Here are some hows, whys and benefits of supporting small businesses for your altruistic lifestyle.
Strengthen the local economy.
According to Civic Economics, for every dollar spent at an independent business, three times more money is returned back into the local economy compared to that spent at a larger chain store. And compared to an online retailer, 50 times more money is returned. 
This money is going into the community, helping to strengthen other businesses, people and nonprofit organizations. Because of their extreme reach and exposure, large chain stores and online retailers don't have the same incentives, reasonings or know-how to invest in smaller communities, meaning the money spent there doesn't always go back to a good cause. Instead, support local businesses to strengthen the economy in your community.
Create more jobs.
With those small businesses come individuals in need of employment. According to the Small Business Administration, the 28 million small businesses in the U.S. have provided 55% of all jobs and 66% of all new jobs since the 1970s. When you support small businesses, you make a vital difference for people in your community who might be searching for employment. 
We have little control over large corporations and their hiring decisions. But, with local businesses, we can help boost their budget enough to hire our friends, family or neighbors—people who would probably experience much more competition at a large chain store. 
Reduce environmental impact.
Locally-owned businesses often make more local purchases for their products, requiring less transportation and outsourcing. They also typically consume less land and create less traffic and air pollution. All of this leads to less congestion, less habitat loss and less pollution overall. This is a pretty big step. When you support small businesses, you help make a difference in the community near and far by making choices that are environmentally-friendly.
Build nonprofit relationships.
One of the most beautiful things about small businesses is their partnerships with local nonprofits in the community—working together to help people living right down the street from you. Small businesses can build strong relationships with charities nearby, helping to create a better community for everyone to enjoy. When you support small businesses with your purchases, you help build up their revenue which they can in turn use toward nonprofits. If you already plan on making a purchase, choosing to buy from a small business is the best way to ensure your purchase also gives back.
Supporting small businesses is an important part of living an altruistic lifestyle. Not only do they strengthen the local economy and create more jobs, but they also have a lower environmental impact and can build powerful relationships with nonprofits in the community. Next time you have a purchase to make, try to support a small business near you, and give back to the community you love.