Girl Scouts Louisiana East B.I.G. Event 2019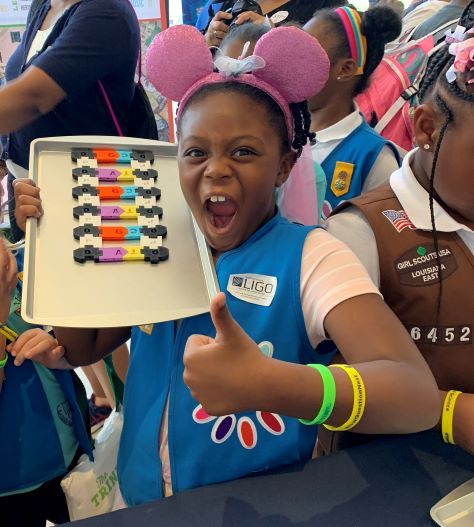 Thousands of Girl Scouts, leaders, and parents, flocked to LSU's Pete Maravich Assembly Center for the Believe in G.I.R.L. event. There was no shortage of fun activities for the girls to participate in, as there were over a 100 different displays and demonstrations. Not only where there booths filled with hands-on activities, but there were also lectures and presentations for those in attendance. Some of the booths included; The FBI, The Blood Center, and the Association for Women in Science, Southern Louisiana. While the presentations included engineering, coding, sewing, and much more. 
We, at the Foundation for East Baton Rouge, had a booth that introduced the girls to the concept that coding is everywhere, especially in DNA.  Coding concepts that were highlighted included, 3D printing, Lego WeDo, and human DNA. Participants were able to complete a DNA ladder that included the bases and sugars needed to construct a DNA strand. 
The event was a great collaboration with the Girl Scouts Louisiana East and we look forward in participating in next years B.I.G. event