Cell Biology Explorations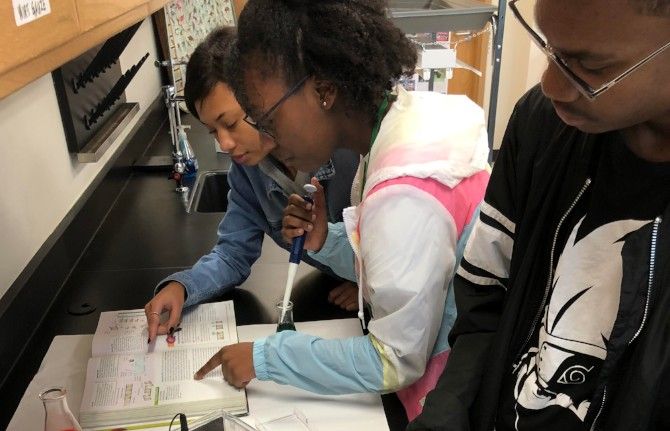 Future scientists are sitting in East Baton Rouge Parish classrooms today! Funding from ExxonMobil is providing hands-on student experiences in biology classes at Baton Rouge Magnet High School.
More than 300 students at Baton Rouge Magnet High School have explored the properties of water with hands on investigations, analyzed lab data to support or refute their hypothesizes, and participated in peer review. Students have used virtual models to project an outcome for population studies and used math to check the projections for accuracy. Students have made 3-D models of enzymes and explored enzyme properties via the models' shapes and bonding sites.They have explored protein structure and folding using models. 
The classroom project is made possible because of funding through a partnership between the Foundation for East Baton Rouge School System and ExxonMobil to support Innovative STEM Programs East Baton Rouge Parish School System.
The project leader at Baton Rouge Magnet High School is John Underwood. Principal at the school is Nan McCann.