STEMup BR VISTA Member, Libby Witte, Places Second in AmeriCorps "Go Where You Are Needed" Video Contest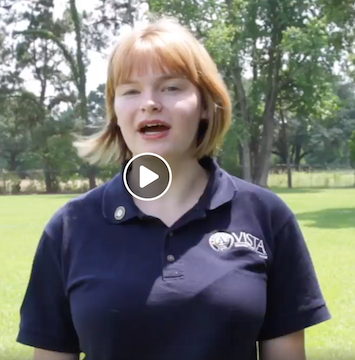 Whether they go across the country or across town, in cities or in rural communities, AmeriCorps VISTA Members go where their skills, talents, and passion are needed to help organizations and communities overcome poverty. In an effort to recruit more members, the National Corporation for Community Service challenged all AmeriCorps VISTA members and alumni to produce a short video sharing how they "went where they were needed." Libby Witte, an AmeriCorps VISTA member serving the Foundation's STEMup BR mentoring program won second place in the competition. Libby is a recent geology major from Minnesota. One of her passions is coaching young people in robotics and most recently served as a national judge in FIRST Robotics competitions.
Click Facebook link below to view Libby's award winning video.
https://www.facebook.com/AmeriCorpsVISTA/videos/10155357791936363/UzpfSTQwMDQ4MDU4MzM0MzAyOToxODA0MTc0OTc2MzA2OTA5/