BR STEM:  A STEM LEARNING ECOSYSTEM
STEM learning ecosystems harness the contributions of educators, policymakers, families, businesses, informal science institutions, afterschool and summer providers, higher education, and many others towards a comprehensive vision of science technology, engineering and math (STEM) learning for ALL children.
The BR STEM Learning Network works to create a comprehensive vision and collaborative strategies that will spread highly-effective, real-world STEM learning opportunities that will address needs of students and stakeholders in ways that advance workforce competiveness for our community. 
The following graphics illustrate the BR STEM effort thus far (most recent at the top).
Year in Review (Click Image to View Four-Page Summary)
Fall 2016  East Baton Rouge Parish School System STEM Learning Common Framework (Facilitated by Foundation EBR)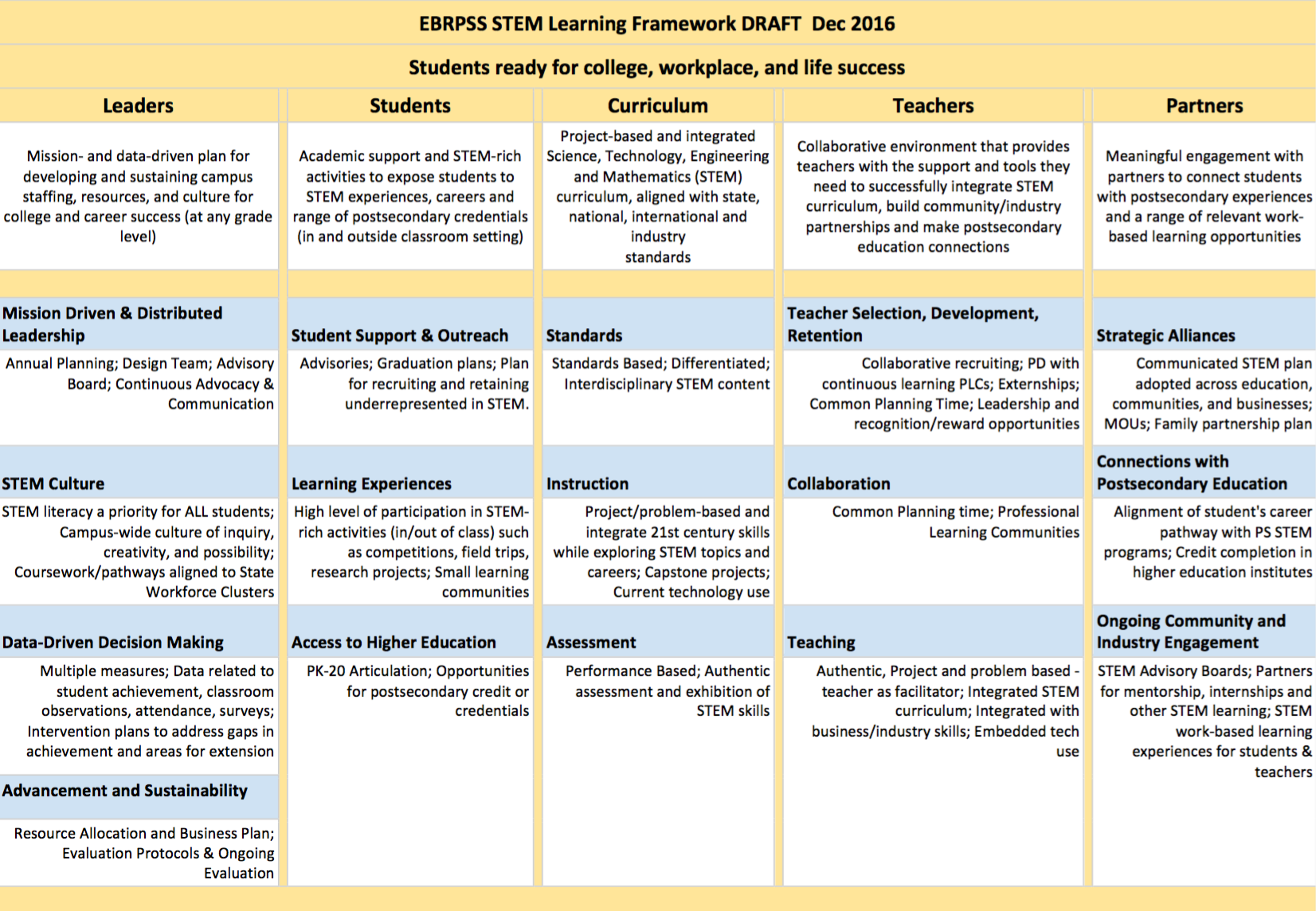 BR STEM Process To-Date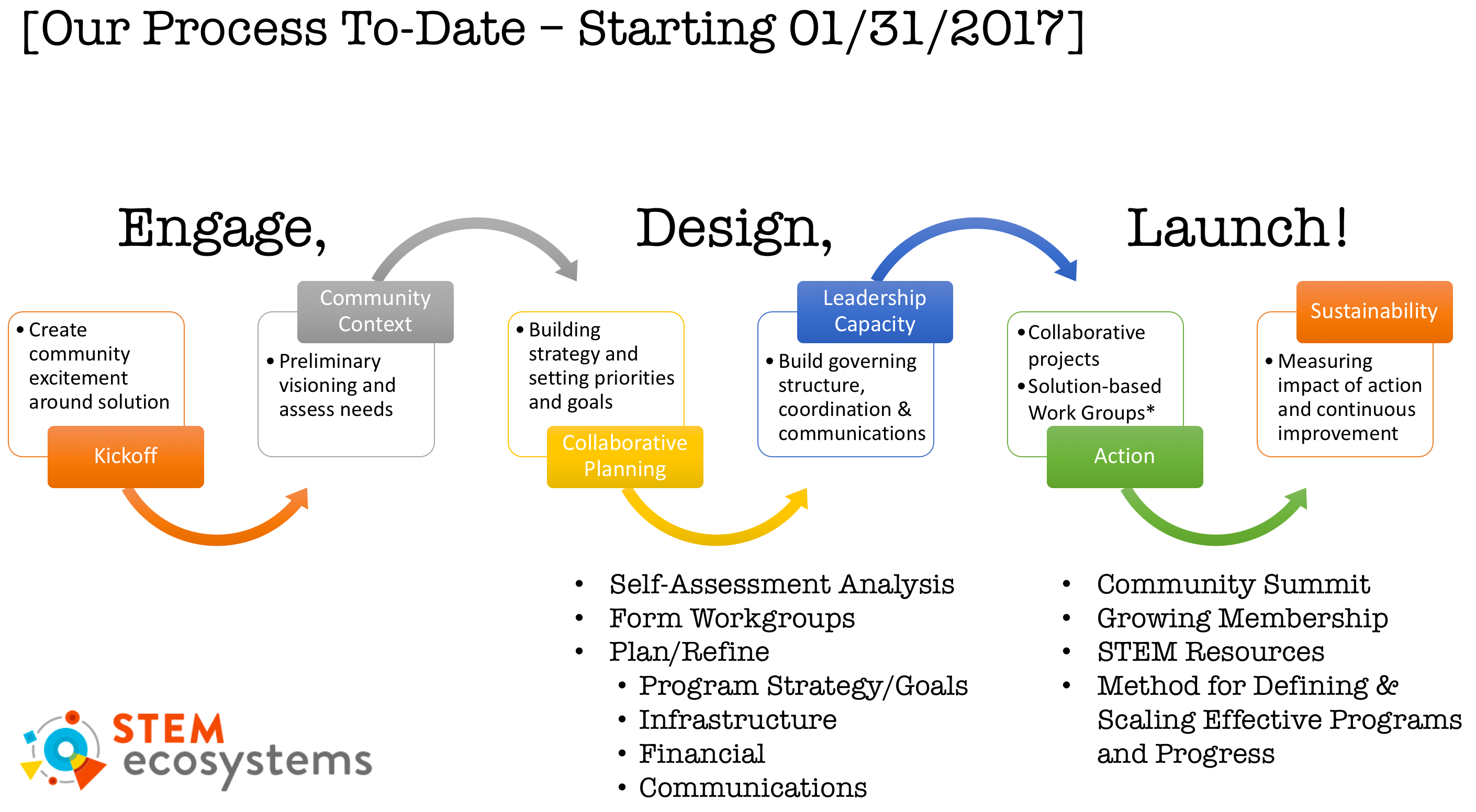 Early Project Logic Model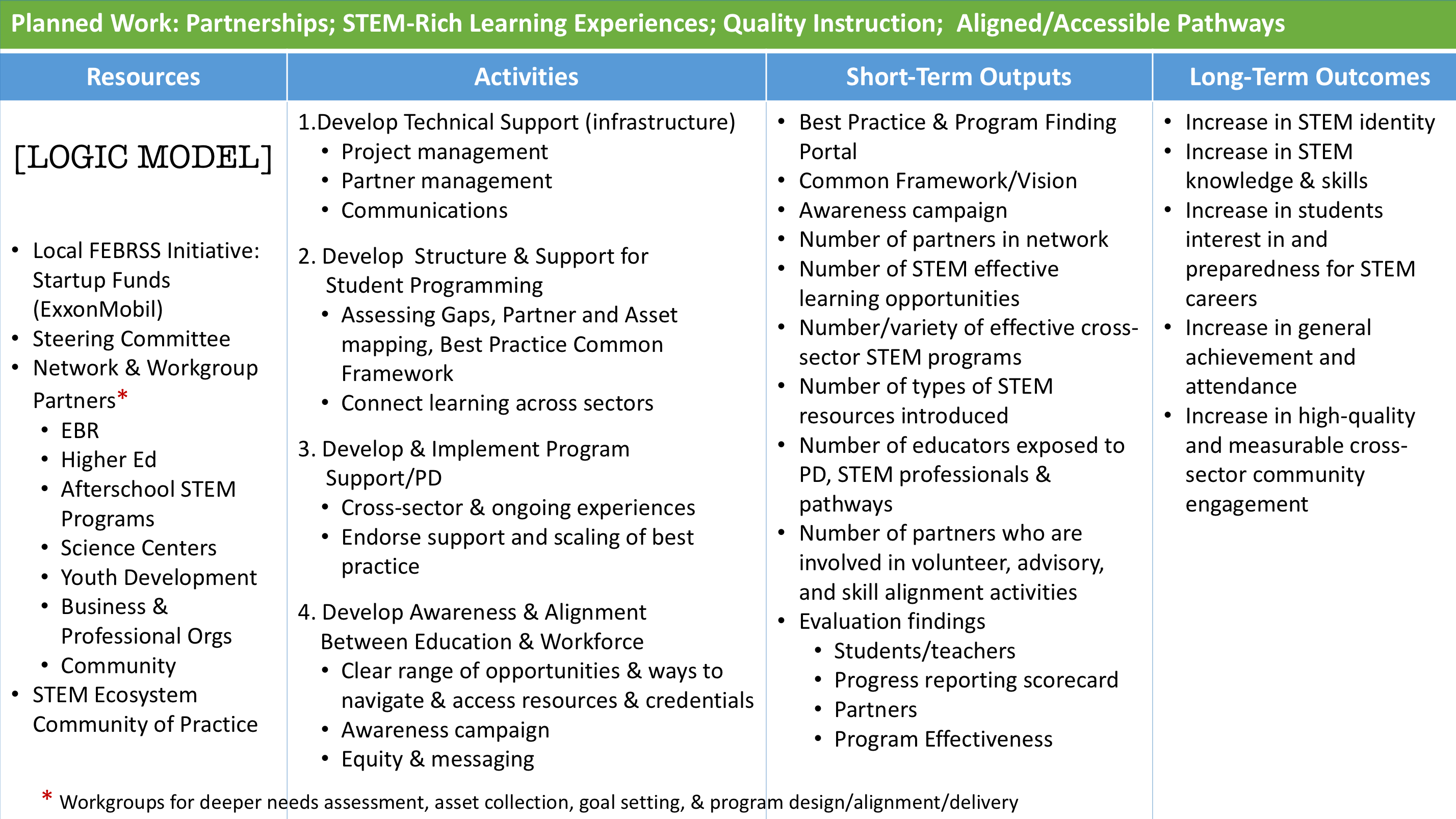 Immediate Priorities (May 2017)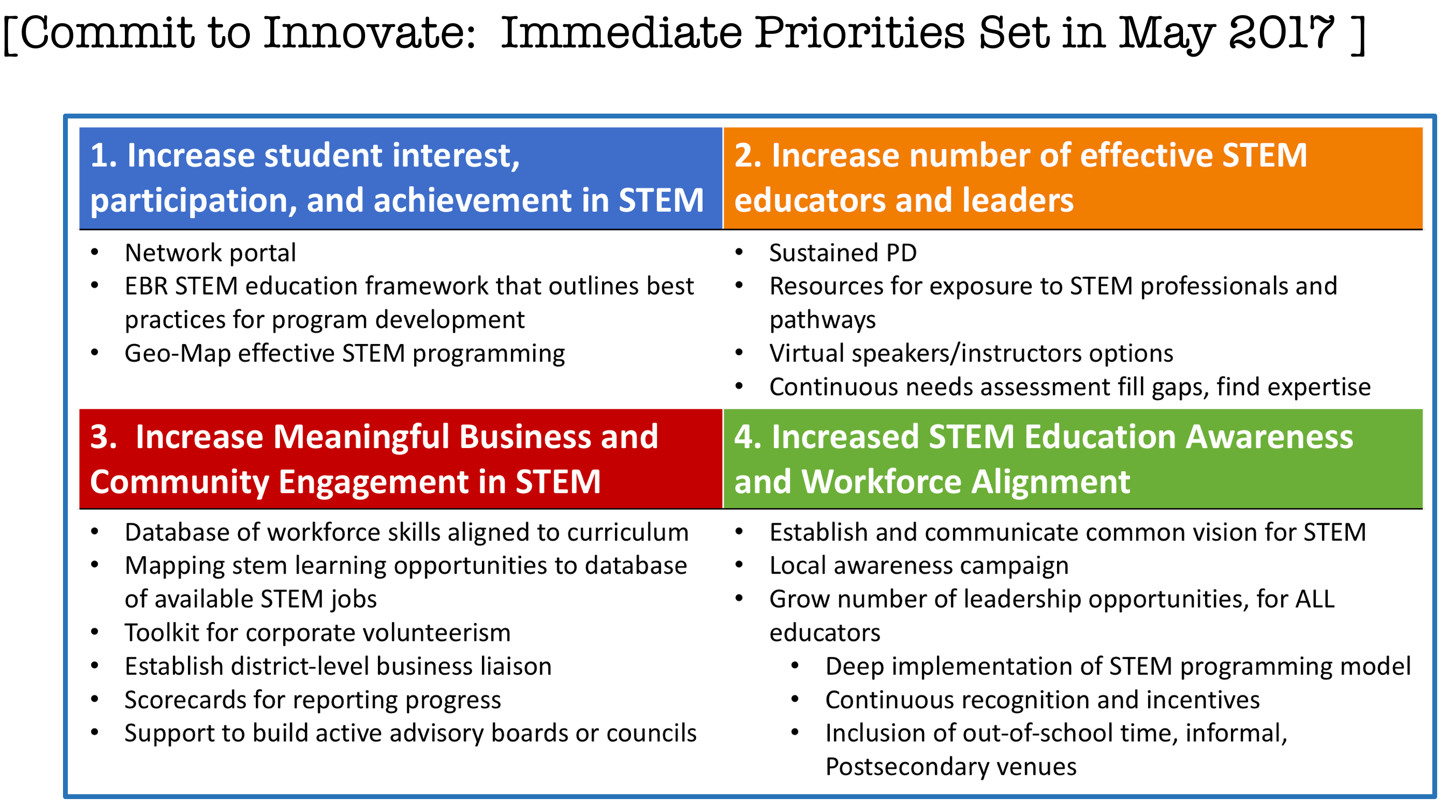 Ecosystem Self-Assessment Process Results