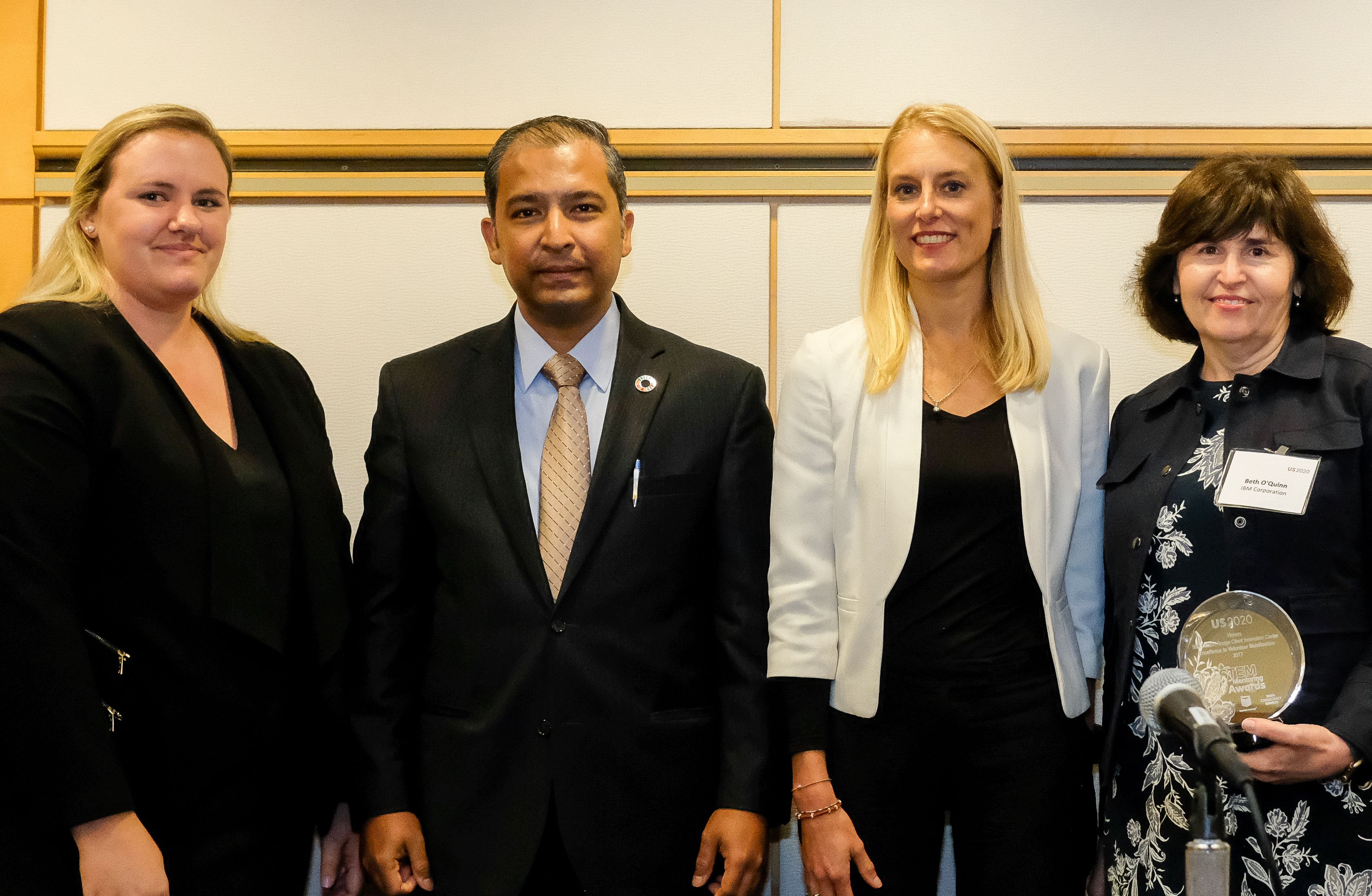 Last week at the US2020 STEM Mentoring Awards and Symposium, IBM's Client Innovation Center in Baton Rouge was named the "2017 Excellence in Volunteer Mobilization Award" winner. The award recognizes IBM-BR's corporate culture for STEM mentoring and community engagement.
IBM-BR has a history of supporting STEM education in the Baton Rouge community. In addition to serving on the Foundation's board of directors, Team-IBM racked up over 500 hours of service during the 2016-17 school year. Ranging from STEM education advice to serving on STEMup Middle School Mentoring, Summer Lab, and countless STEM-rich community events, the Center strives to build STEM identity in our youth while fostering a diverse STEM workforce in Baton Rouge.
The STEM Mentoring Awards & Symposium is a national field-building event that is designed to engage leaders from the public, private, and social sectors. Attendees discuss policies and practices to institutionalize STEM mentoring, explore exemplary program models and common challenges and recognize exceptional work in science, technology, engineering, and math (STEM) mentoring. A special thanks goes to Ashley Touchet, who has lead the volunteer team for three years.
Featured in the photo: L to R - Ashley Touchet - IBM Lead Volunteer; Balaji Ganapathy - Head of Workforce Effectiveness, Tata Consultancy Services; Blair Blackwell - Manager of Education and Corporate Programs, Chevron; and Beth O'Quinn - Talent Manager - IBM Baton Rouge Client Innovation Center