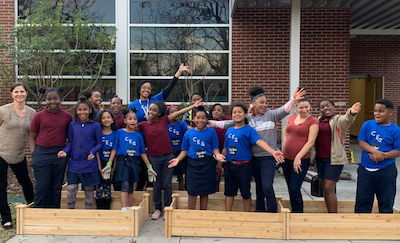 Capital One Investing for Good Grant provides third year of funding for STEM Teaching Fellows Program.
The purpose of the STEM Teaching Fellows Program is to establish and support a cadre of "STEM Teaching Fellows" who, armed with content knowledge, innovative teaching strategies, and an entrepreneurial spirit, can support their colleagues and transform EBRPSS schools into institutions of innovative STEM teaching and learning.
Application process for Cohort III are open now.  APPLY TODAY!
Each year EBR teachers are chosen to participate in a learning community that will share promising practices via district-wide professional development venues and at practice-sharing events sponsored by GEN READY Capital Area STEM Education Coalition.