The BR STEM Network is a collaborative partnership among community partners that is helping inspire and prepare all BR youth to succeed, lead and innovate in STEM fields and in any career path they chose.  Led by the Foundation for East Baton Rouge School System and representatives from the East Baton Rouge Parish School System, the local higher education system, community organizations, employers and STEM institutions, BR STEM is dedicated to addressing STEM at all ages throughout their lives and in all places - in schools, out-of-school time, professional development, work-based learning, mentoring and volunteering, and events.
---
The BR STEM Network unites community partners to help engage, inform, and inspire all Baton Rouge youth to innovate, lead, and most importantly, succeed in STEM fields and beyond. Check out the map of STEM programs, STEM Resources for Students, Teachers, Families and Out-of-School-Time providers, the STEM events calendar, the Volunteer Form, and the Volunteer Request Form.
Network at a Glance
Latest News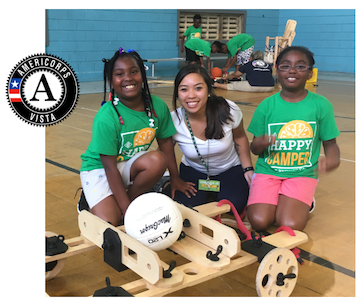 Our AmeriCorps VISTAs continue to be an invaluable asset to the work we do in our STEM mentoring programs. Currently, we have openings for our Summer Associate program, as well as year-long service members.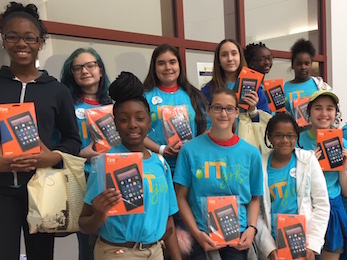 These girls are growing up fast and showing interest in STEM learning opportunities. For the fifth year, partners supporting IT-Girls are making sure female students have a fighting chance to live their dreams. The annual event is called IT Girls and is co-sponsored by Louisiana Women in Technology and STEMup BR.
Events
Important Resources
Engineer IT 2017

Brookstown Middle Harvest

Hour of Code 2017