The BR STEM Network is a collaborative partnership among community partners that is helping inspire and prepare all BR youth to succeed, lead and innovate in STEM fields and in any career path they chose.  Led by the Foundation for East Baton Rouge School System and representatives from the East Baton Rouge Parish School System, the local higher education system, community organizations, employers and STEM institutions, BR STEM is dedicated to addressing STEM at all ages throughout their lives and in all places - in schools, out-of-school time, professional development, work-based learning, mentoring and volunteering, and events.
---
The BR STEM Network unites community partners to help engage, inform, and inspire all Baton Rouge youth to innovate, lead, and most importantly, succeed in STEM fields and beyond. Check out the map of STEM programs, the searchable STEM resource database, the STEM events calendar, the Volunteer Form, and the Volunteer Request Form.
Network at a Glance
Latest News

BR STEM Network Design Studio II: Sustainability by Design
A half-day process to initiate and further enhance the network strategy.
Thursday, January 25, 2018
8:00 a.m. - 12:00 p.m.
Louisiana Tech Park
7117 Florida Boulevard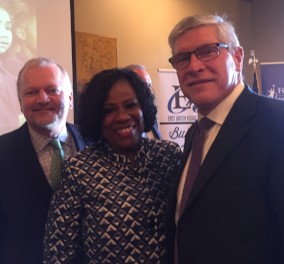 Student success is ultimately measured by how well students are prepared for life after high school. At this month's Lunch with the Supe, East Baton Rouge Parish Schools Superintendent, Warren Drake will be joined by LSU President, F. King Alexander. The two will share their vision and commitment to all students to prepare and inspire them for success in college and the workforce.
Events
Important Resources
Engineer IT 2017

Brookstown Middle Harvest

Hour of Code 2017