Our Mission
To enhance education by promoting academic excellence, championing innovation, and providing sustained financial support to public schools within the East Baton Rouge Parish School System.
NEWS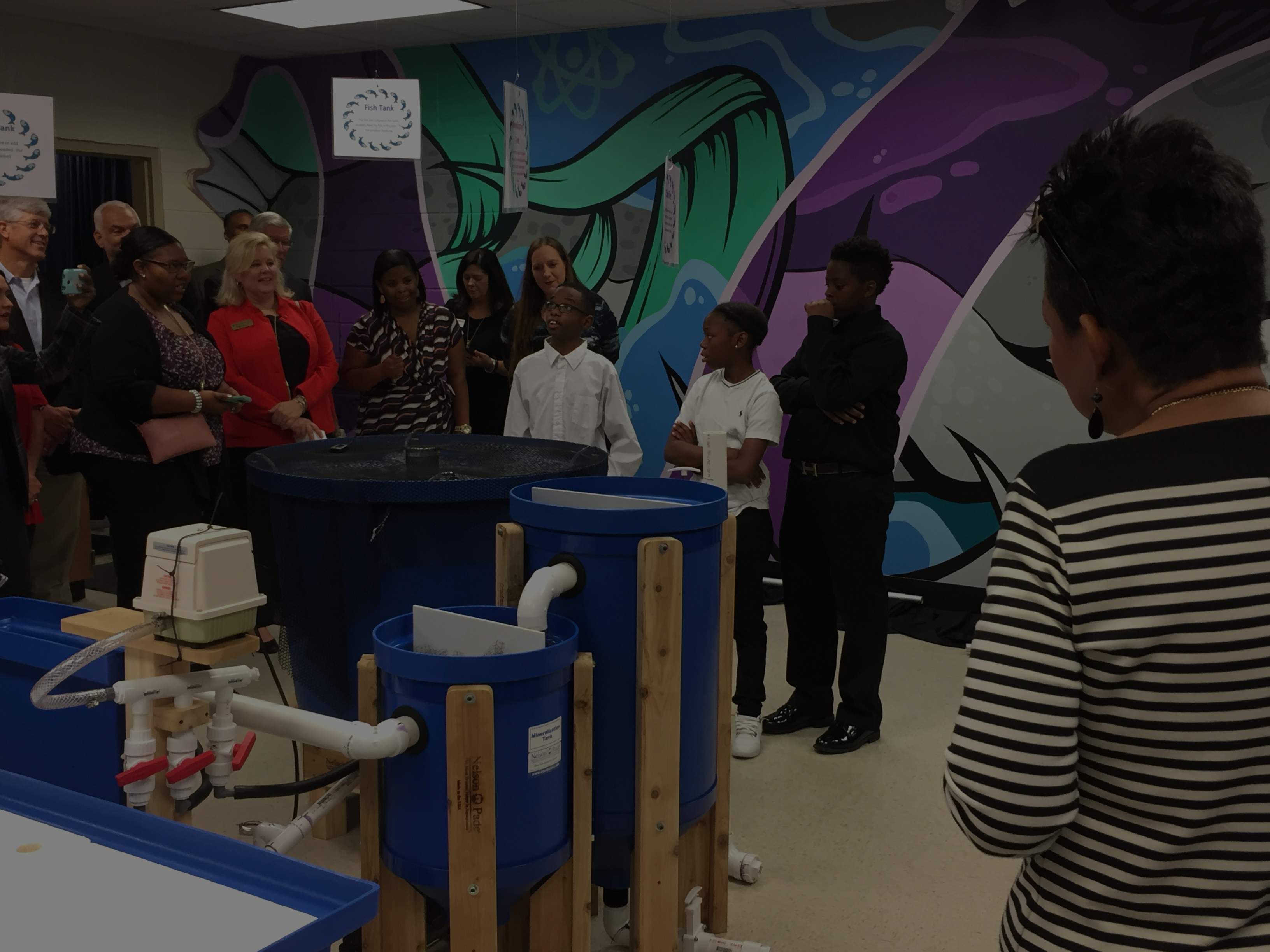 ExxonMobil collaborated with Brookstown Middle School and Foundation for EBR Schools to develop an innovative STEM pilot project by teaching students at Brookstown Middle how to operate an Aquaponics lab. The lab features a unique mural designed by The Walls Project.
Try to imagine a world without STEM innovation - you can't do it.
STEM makes our day-to-day lives a reality. We are able to get to our jobs and school, eat delicious food, monitor our health, and communicate with friends and family across the world thanks to innovative technology. The next generation of innovators and entrepreneurs will need to apply their solid understanding of STEM disciplines to take on the toughest challenges and make the world a better place.
Each of us has an important role to play in student success. When you become engaged as a volunteer, you are joining others who are committed to great schools for all students. Learn more about the many opportunities where you can help.

Student success is our goal. Your financial support is vital to provide learning opportunities for students and support for educators. We are grateful for the thoughtful and generous support of donors like you, who want to connect students to future success!
---
TWITTER